Data Center UPS Solutions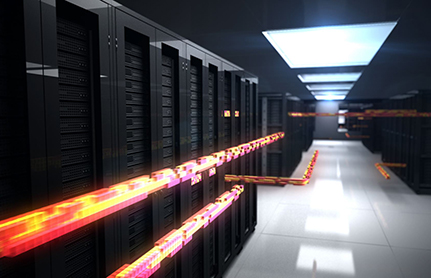 In the Data Center & Facility UPS category, our UPS helps protect critical equipment by providing uninterruptible power, backup power systems and power management through both stand alone and rack-based UPS.We deliver clean and efficient backup power for medium and large data centers and critical IT systems.
From 1KvA up to 500KvA, we have years of experience in integrating our UPS to many major Data Center brands such as APC, Canoon, Eaton and many more. We provide a wide range of single-phase UPS solutions that are specifically designed to provide small scale critical power protection for a wide range of applications, such as computers, small/mid-size server rooms, IT networks, telecommunication systems, CCTV and medical equipment. We can also give a bigger range that would suite up to 25 stacked cabinets along with precise calculation from our engineers.
Monitoring is the best aspect of our solution, whereby you can be anywhere in the world and have access to your data center and exclusively your UPS, monitor the power in and out, the watts and if any alerts are raised, an SMS would be sent to the concerned people.